You need help?

For all questions we are available
Mo. - Fr. from 8:00 - 17:00
by phone.
EPAL Euro-pallets from
The EPAL Euro-pallet is a reliable, standardised load carrier made of wood. It allows for secure transport and sturdy storage at optimal industrial safety. More than 450 million EPAL Euro-pallets are in use worldwide, they're the standard in industry and logistics. In Europe, almost all storage and transportation systems are adapted for the Euro-pallet.
The EPAL-seal and the IPPC-mark stand for quality assurance and high quality materials. Using the load carriers multiple times makes their application particularly economically and ecologically sensible. What is your field of application? What qualities do you need? With us you will find all qualities readily available and deliverable directly to you. Europe-wide
New Euro-Pallets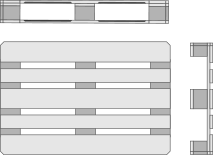 1. Choice Euro-Pallets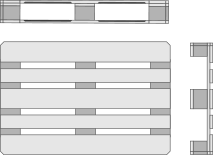 MFH high bay capable Euro-Pallets with machine capability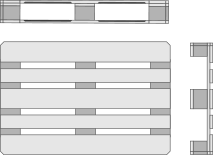 2. Choice Euro-Pallets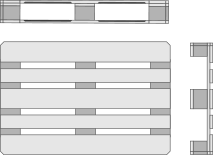 Defective Euro-Pallets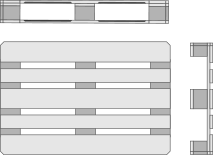 Technical details
11 boards of quality wood, 9 shaped chip or solid wood blocks, 78 nails. Production in accordance with the technical regulations of EPAL.
Length: 800 mm
Width: 1.200 mm
Height: 144 mm
Weight: ca. 25 kg
Bearing capacity: 1.500 kg
When stacking loaded pallets on a solid and level surface, loading of the lowest pallet should only be possible up to max. 5500 kg.
Labelling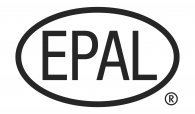 EPAL only in the oval since August 2013
IPPC mark, country code, registration number of the competent plant protection authority, heat-treated (heat treatment), license number year-month on middle block


EPAL test clips
Handling
4-sided navigability makes highly effective handling possible during production, storage and transportation along the whole supply chain. Compatible with all (common) standard load carriers, forklift trucks and storage systems.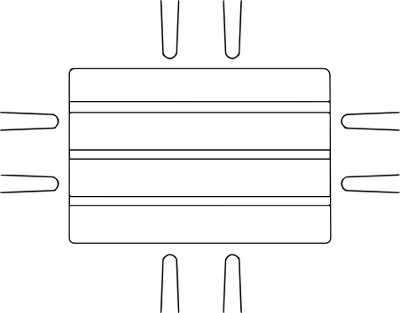 Quality control
Quality is the decisive criterion for the reliably safe use of the EPAL Euro pallet in the supply chain of internationally operating companies. The open pool of EPAL Euro pallets is the only one in the world to undergo continuous independent quality control of one of the world\'s most prestigious audit firms, Bureau Veritas.
ISPM 15

Compliance with the ISPM 15 standard is the most important requirement for being able to use carriers without restriction in international goods traffic. That is why all EPAL Euro pallets are manufactured according to the strict specifications of the IPPC and can therefore be used worldwide. The local phytosanitary offices provide information about the countries in which the IPPC standard is recognized.